---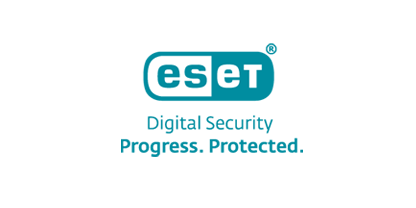 Eset s.r.o.
30% off on license for 1 PC and 1 mobile device
Discount negotiated by CKM SYTS
Shopping
Take advantage of a 30% discount on one license for any of the security products ESET NOD32 Antivirus, ESET Internet Security, ESET Smart Security Premium, ESET Cyber ​​Security, ESET Cyber ​​Security Pro for PC and one license for a mobile device ESET Mobile Security. In the box in the ESET e-shop, you need to enter the number of your ITIC or EURO<26 card. The number of your EURO<26 card, which starts with the letter E, J, Y, B, U, M, V and continues with a 6-digit number, and the number of your ITIC card, which starts with the letter S, continues with a 12-digit number and can end with a letter. The license holder must be the same as the license holder. The discount cannot be applied to IČO/TIN or to the purchase of a (multi)license for 2 or more computers, or mobile devices using multiple ITIC and EURO<26 cards.
Využi 30% zľavu z ceny nákupu Licencie na používanie a Vernostnej licencie na produkty ESET NOD32 Antivirus a ESET Smart Security pre 1 PC. V prípade zakúpenia cez eshop je potrebné prihlásiť sa do systému pod svojím menom a heslom a uviesť číslo platného preukazu.